Samuel Posey
, DMD
Three of Dr. Posey's biggest motivations are his passion for learning, drive to succeed, and making a significant difference in the lives of others. Dr. Posey realizes that one's life can only be made worthy through service to others. This is why nothing Dr. Posey does gets less than 100% effort, including the effort he puts toward making sure every patient is satisfied!
Dr. Posey graduated with honors from Gilmer High School in Ellijay Georgia. He then attended Berry College in Rome, Georgia where he graduated Magna Cum Laude with a BS in Biology with a minor in Chemistry. During his time at Berry he was class treasurer, earned the US Presidential Volunteer Service Award, and presented various research on Chagas disease. He earned his Doctorate of Dental Medicine from the Medical College of Georgia in 2014.
Dr Posey broadens his skill level with yearly continuing education classes, and is an active member of the American Dental Association, Georgia Dental Association and the Academy of General Dentistry.
In his spare time, Dr. Posey enjoys reading, traveling and gym time.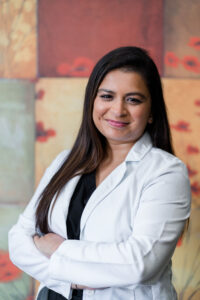 Jalpa Birdi
, DMD
Dr. Birdi completed her undergraduate studies at Queen Mary University of London, England graduating with a bachelor's degree in Biochemistry, she then continued her education at Georgia State University obtaining her masters in Biology, then onto the Medical College of Georgia where she received her Doctorate of Dental Medicine degree.
Her focus of practice centers on delivering excellence in dental care and educating patients about their scope of treatment options. She is an avid student of her profession with continuing education courses on implant placement, cosmetic dentistry and conscious sedation. As well is an active member with the American Dental Association and the Georgia Dental Association. She is as passionate about continuing her post-doctoral dental training as she is about serving those without adequate access to dental care; having served on annual give a smile days, Special Olympics and the Georgia War Veterans "Dentist for Della" project.
Outside of the office, Dr. Birdi enjoys exploring hikes and biking with her friends and family, yoga and traveling.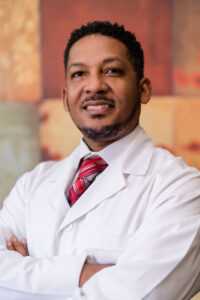 Khalil Cumberbatch
, DDS
Dr. Khalil Cumberbatch's dental career is founded upon his empathetic approach to patient care and his commitment to excellence. He holds a doctorate in Dental Surgery from University of Michigan's School of Dentistry (2006) and a bachelor's degree in Biology from Morehouse College (2002). He has completed additional training and enjoys staying up to date on advancements in dentistry. An educator at heart, Dr. Cumberbatch wants his patients to understand his treatment plan, thereby helping them feel comfortable and confident they are receiving the best care.
Originally from Trinidad and Tobago, Dr. Cumberbatch chose dentistry after realizing how much confidence people can have or lose based on the strength of their teeth and smile. This personal connection to the field prompted him to give back to underserved communities. Dr. Cumberbatch started partnering with Healthcare International in 2006, traveling to Jamaica to provide free dental services. He has also supported the migrant population in Michigan and organizations such as Give Kids a Smile.
Dr. Khalil Cumberbatch and his wife have three sons. In addition to dentistry, he is a certified mechanic and can be found at a race track any given weekend.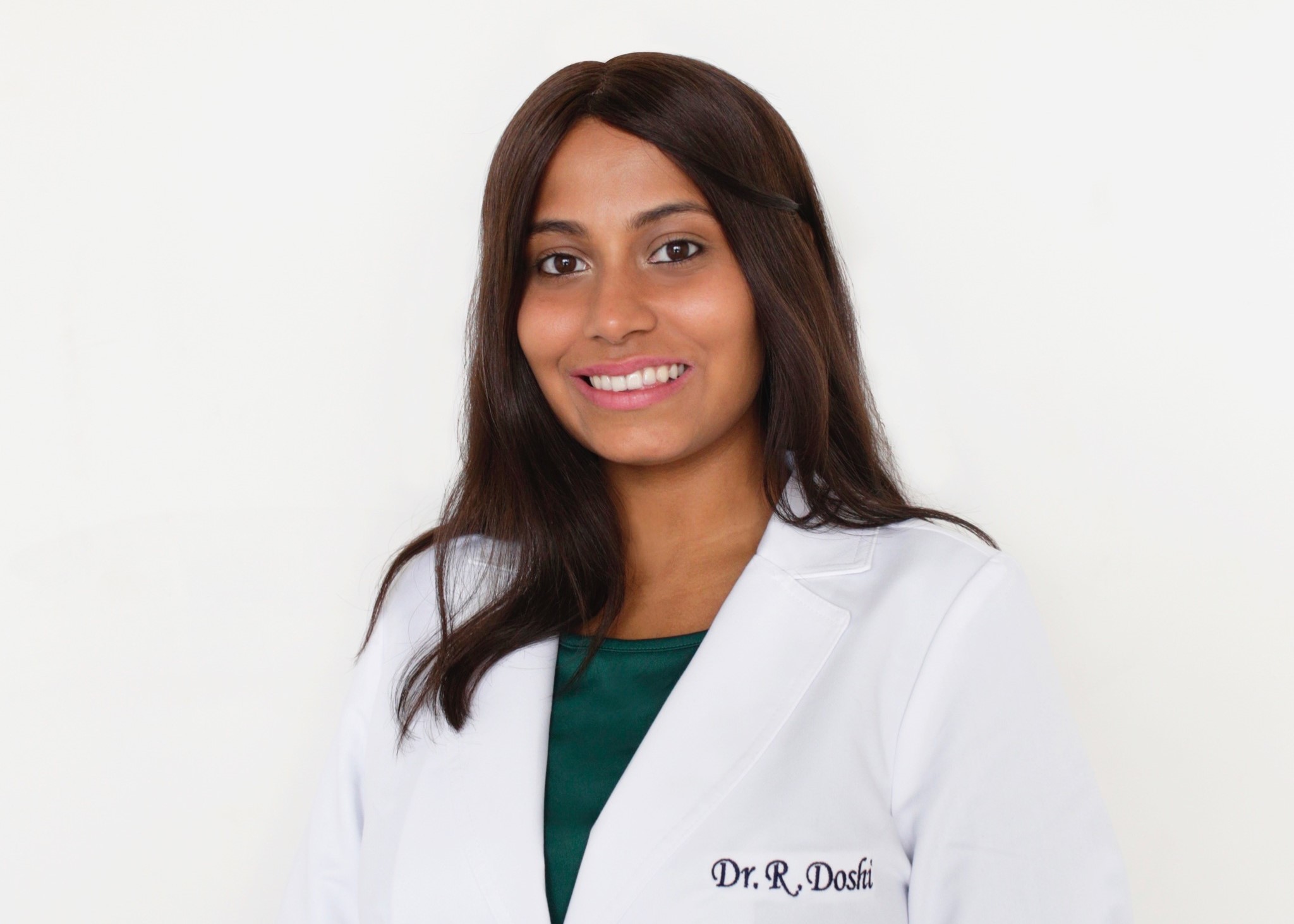 Rajvi Doshi, DMD
Dr. Rajvi Doshi, DMD earned her undergraduate degree from the University of Florida and attended dental school at Nova Southeastern University, where she graduated in 2018.
Dr. Doshi pursued a career in dentistry because she always knew she wanted to help people and be in healthcare. Dentistry allows her to do just that, while also being creative and hands on. She loves dentistry because she finds it rewarding to help others, in terms of their health and confidence. She also enjoys being able to transform someone's smile and self-confidence. Her favorite aspect of dentistry is doing cosmetic work.
Something that makes Dr. Doshi special is that she is the daughter of immigrants, who taught her to work hard and treat people well.
In her free time, she loves to travel, try new food, workout and spending time with family and friends. Along with English, she speaks Gujarati, Hindi and some Spanish.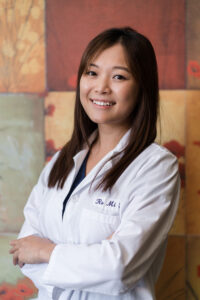 Ro Mi Park
, DMD
Dr. Park completed her undergraduate studies at The University of Georgia where she graduated Summa Cum Laude with a bachelor's degree in Psychology. She then attended The Dental College of Georgia to earn her DMD degree where she was a member of Phi Kappa Phi and also a recipient of the Hinman Dental Society Scholarship and Emile T. Fisher Foundation Scholarship.
Dr. Park is practicing as a member of the American Dental Association and Georgia Dental Association. She believes in delivering compassionate and high quality dental care and hopes to create a healthier smile for every patient. In her spare time, she enjoys traveling and exploring new cities as well as spending time with family and friends in her own city of Atlanta.
Curtis J. Holmes
, DDS
Dr. Curtis J. Holmes is a skilled, board certified Oral and Maxillofacial Surgeon that practices full scope. After earning a Doctor of Dental Surgery (D.D.S.) at University of Tennessee College of Dentistry, he completed a general practice residency at Indiana University. Following his residency, Dr. Holmes worked as a general dentist in the Indianapolis area. He completed advanced training in Oral and Maxillofacial Surgery at the Brooklyn Hospital Center.
Prior to joining the Greater Atlanta Oral Facial Surgery team, Dr. Holmes served as the Director of Oral & Maxillofacial Surgery for  the Northeast region of Geisinger Health System in Pennsylvania. He has a diverse skill set and extensive experience in dentoalveolar and implant surgery, facial trauma, minimally invasive and surgical management of temporomandibular joint disorders (TMD), sleep apnea, corrective jaw surgery, pathology and reconstructive surgery.
Dr. Holmes is personable and forthright, ensuring that he takes time to connect with each patient in order to provide an exceptional experience. Dr. Holmes also believes in the importance of giving back, locally and abroad. He travels to both Jamaica and Ethiopia, providing services to under-privileged individuals that lack access to care. Additionally, Dr. Holmes has hospital staff privileges at Gwinnett Medical Center and Northside Hospital.
An avid sports fan, Dr. Holmes enjoys spending time with family, traveling, and may be spotted in a gym in your area. The Georgia native is very excited to join the Greater Atlanta Oral Facial Surgery team and is looking forward to providing the highest quality of care to patients in the Atlanta metro area.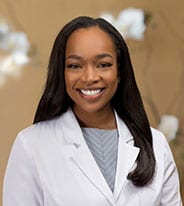 Devon Watson
, DMD - Endodontist
Dr. Devon Watson completed her bachelor's degree in biology from the University of Georgia in Athens, Georgia and graduated Summa Cum Laude. She attended the Medical College of Georgia School of Dentistry where she obtained her Doctorate of Dental Medicine degree. Dr. Watson then practiced general dentistry in the Atlanta area but ultimately decided that endodontics was her passion. She completed her post-doctorate endodontics degree from Georgia Regents University in Augusta, Georgia. Her research on calcium aluminosilicate cements has been published in the Scientific Reports journal.
Dr. Watson is board eligible and is an active member of the American Dental Association, the American Association of Endodontics and the Georgia Association of Endodontists. She is committed to continued education to offer the latest technological and clinical advancements to her patients. Dr. Watson is dedicated to providing the highest quality endodontic treatment while focusing on alleviating her patients' pain and fear.
She is pleased to serve back home in Atlanta and enjoys running, cooking, watching movies, reading and spending quality time with friends and family.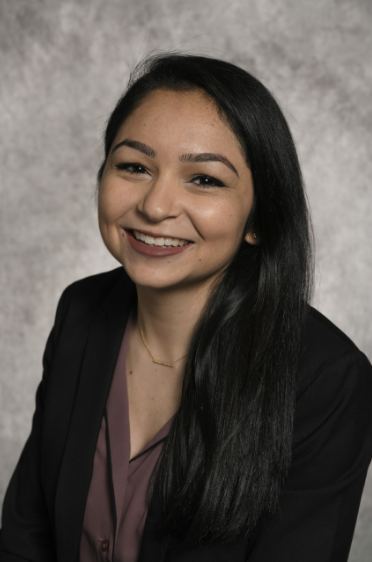 Dr. Aekta Patel, DMD
Education:
Dental College of Georgia at Augusta University
 Fun Fact:
I never learned how to swim!
We look forward to getting to know you and your family!